In this article, we are talking about the 5 Best Minecraft Shaders for Low-end PC. Minecraft shaders are modifications made especially to alter the game's textures and visuals. While gamers adore the game's retro pixelated aesthetic, there are still methods to improve its visuals while maintaining the game's blocky vibe. The majority of shaders are rather resource-intensive and can only be played on high-end PCs without degrading the game's frame rate or performance. There are, however, a few high-performance shaders that may be utilized to boost the game's graphic quality on low-end PCs.
Numerous Minecraft shaders may be used in conjunction with Intel HD graphics to enhance the aesthetic of the Minecraft environment without losing speed. Not everyone has the luxury of having a powerful PC equipped with the most advanced graphics card available. That is not to say, however, that a Minecraft player is out of luck when it comes to having the sensation of high-quality visuals in-game.
While many gamers play on less-than-optimal PCs, there is a method for them to experience the advantages of a shader in Minecraft. This post will highlight many of the greatest Minecraft shaders that can be used with Intel HD graphics alone.
What is Low-End PC Shaders for Minecraft?
For the most part, most Minecraft shaders can only be run on high-end PCs without impacting the frame rate or overall game performance. There are certain high-performance shaders that can be used to increase the visual quality of the game on low-end PCs, but these are not widely available.
5 Best Minecraft Shaders for Low-end PC
1. SFLP
SFLP is the grand opus of low-end personal computers and consumer graphics cards. The term for this shader bundle is "Shaders for Low-End PCs". Minecraft players seeking to improve their visuals and effects will be able to do so without sacrificing absurd levels of FPS. The attention devoted to regular gamers makes this shader well worth checking out.
2. Magnificent Atmospheric Shaders
The Magnificent Atmospheric Shaders addon tries to alter the lighting in Minecraft but ends up significantly improving the game's graphical quality and mood.
The days appear to be brighter, but the nights appear to be darker and more ominous. The darker evenings add an element of fear to Minecraft, making it even more difficult for players. Additionally, the improved lighting renders sunsets and sunrises to be far more realistic and beautiful than they have ever been.
3. Sildur's Shaders
Sildur's Shaders for Minecraft are designed in such a manner that they give users a variety of shader options and levels. If you have a low-end computer, you may just utilize a lighter version of the soldiers rather than the Medium, High, or Extreme versions.
This function enables the Sildur's Shaders to be adapted to any type of PC and assists in reworking the game's lighting, textures, and shadows to make them more realistic.
4. Mr. Butternuss Shaders
Mr Butternuss Shaders are intended to modify Minecraft's visuals and textures without impairing the game's performance. The pack consumes little system resources and may thus be utilized on a low-end PC with little latency.
Shaders enhance the game's natural vibrancy, with each texture rendered cleaner and smoother. Additionally, the shaders provide bouncy movement to vegetation and trees, giving them the appearance of being alive!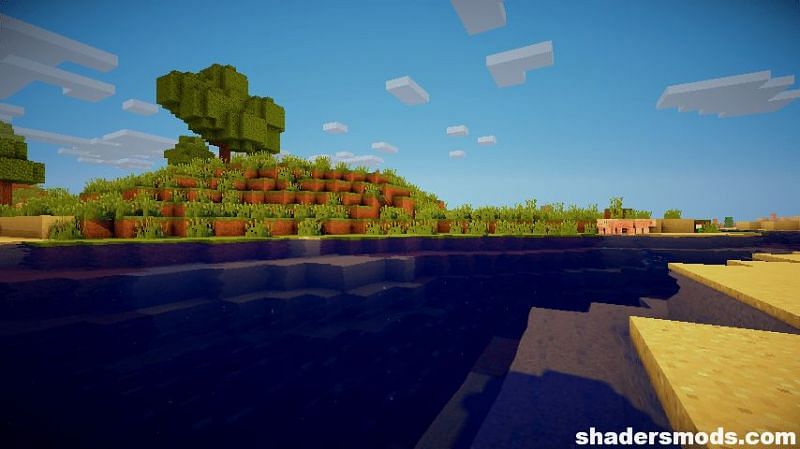 4. DMS Shaders
The DMS Shaders attempt to infuse Minecraft with a moderate dark fantasy vibe through the use of dynamic lighting and textures. Minecraft appears to have sprung from medieval mythology due to the gloomy frames and usage of darker hues.
Additionally, the pack adds a wave effect to the water and grass, while maintaining the game's performance.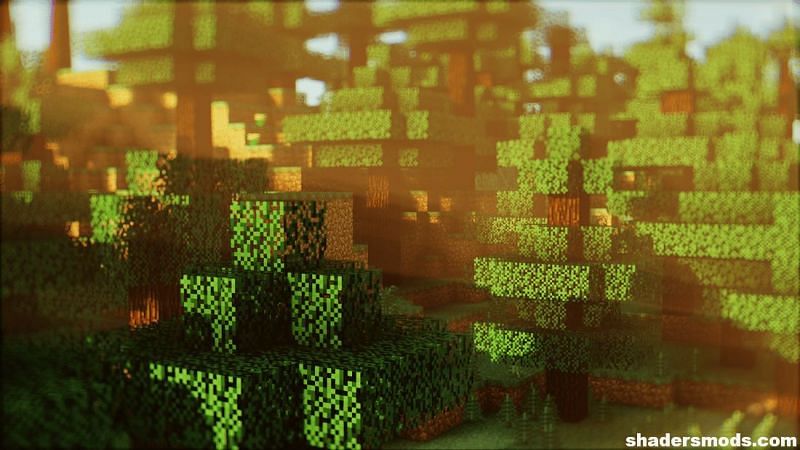 Also read: How to Remove Vivint Doorbell Camera From Wall
Frequently Asked Questions
1. Which is the best Minecraft version for a low-end PC?
The bedrock edition has a little smoother performance than the java edition. However, the Java version isn't too shabby either. Even on the lowest settings, it provides a playable experience.
2. Are BSL shaders good?
Those gamers who truly love the vanilla Minecraft experience, but want their surroundings to be a bit more amplified may appreciate the BSL Shader pack. This is a fantastic collection for anyone who is just starting started with shaders and wants to take a little step into the realm of community creations with relative ease.
3. Can Minecraft run on 1GB RAM?
Minecraft requires a minimum of two gigabytes of RAM to run properly. However, even though the game will run without issue on your system if you only have 1GB of RAM, your operating system and the game will be vying for the same resources, causing both the game and your computer to become handicapped while the game is running.
4. Can Minecraft run on a low-end PC?
The assumption among some players is that a game with simple and basic visuals, such as Minecraft, would be straightforward to run on any computer, especially on those with low–end hardware. With a few simple adjustments to the game's settings, you can get Minecraft to function rather well on even the low-end PCs.